But can they be delivered? We explore what the three main parties are promising on energy efficiency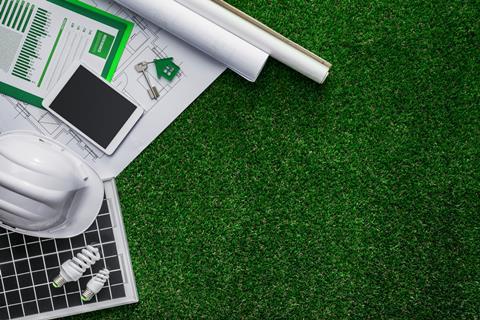 Energy efficiency has traditionally been the Cinderella of the housing world. While given polite lip service, it has tended to figure low on the list of priorities when governments are handing out cheques.
But that appears to have changed in the manifestos for the general election. All three major parties have pledged to step up efforts to improve the energy efficiency of the built environment.
Labour has said it will introduce a tough zero-carbon standard for all new homes, which will apply to the 150,000 affordable homes it is planning to build. It also proposes to upgrade nearly all the existing housing stock to make it more energy efficient.
Even the Conservative Party – widely seen as the villain in the green building pantomime after its 2015 decision to scrap the zero-carbon standard for new homes – has committed £9.2bn for measures to improve energy efficiency.\
The Liberal Democrats, meanwhile, have said they would provide free energy retrofits for low-income homes in an effort to end fuel poverty by 2025. They also insist that all new homes should be zero carbon by 2021, rising to the more demanding Passivhaus standard by 2025.
>> Read: What housing pledges are contained in the main parties' manifestos?
David O'Leary, policy director at the Home Builders Federation, says the "fundamental overhaul" of building regulations required to get to zero carbon will be a "challenge" for the industry.
The impact assessment for the Future Homes Standard, which is due next year, estimates that complying with the new benchmarks will cost an additional £4,500 to £5,000 for each home.
In a less buoyant housing market, O'Leary is concerned that it will be difficult to make a profit while complying with these standards.
"We expect costs to come down as the market moves in that direction but, in some places, there isn't the residential land value to continue delivering at the levels that we are delivering at," he says.
Emily Williams, associate director for residential research at Savills, believes the additional requirements, combined with the pressure to deliver affordable housing, will "really squeeze" developers.
Helen Evans, chief executive of the housing association Network, says it will be easier for landlords to introduce raised standards on new build than to retrofit existing homes. However, she questions the political ambitions on this score, citing the Liberal Democrats' zero carbon pledge.
"The homes being delivered in 2021 are probably on site now and we are still putting gas boilers in," she says. "We have to be aspirational, but also have to be realistic and recognise that it's going to cost an enormous amount of money."
Nick Whitten, a director at JLL, points out, however, that the UN held its first climate change conference in 1979 yet emissions are still rising, so awareness of climate issues across the sector must accelerate.
"The housing industry needs to demonstrate that all the homes it delivers have a positive environmental impact and economic impact."
While developers may have persuaded the government to row back on sustainability standards four years ago, the growing focus on climate change means this is unlikely to be repeated, says O'Leary. "With such a consensus, I can't see how we put that genie back in the bottle."