Housing policy has been varied under the Conservatives and manifesto pledges are short on detail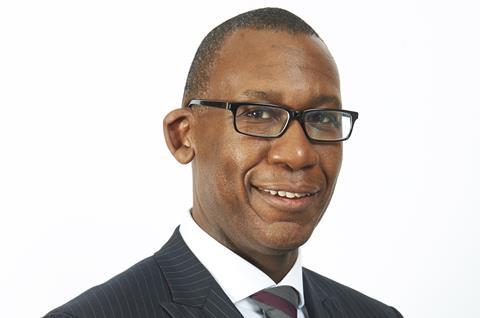 The election result is in and Boris Johnson has a mandate to "get Brexit done". With such a strong majority, he will now have the political bandwidth to consider domestic priorities. So where will social housing figure?
Although the Conservatives have been in power since 2010, either in coalition or on their own, their policies have been varied during that period – there was a very anti-social housing stance from 2010, then an acknowledgement that the housing market was broken and that social housing had an important role to play from 2017.
The manifesto gives little real clue about the Johnson administration's plans for the sector.
The focus was on homeownership, shared ownership and extending Right to Buy pilots; there was some mention of the private rented sector, but no proposed policy on building safety or fire remediation post-Grenfell.
The manifesto gives little real clue about the Johnson administration's plans for the sector
There were promises to:
Build more housing – one million homes by 2025, though little detail of what type or where
Focus on homeownership initiatives such as the Affordable Homes Programme and continued Help to Buy and Right to Buy policies
Make planning simpler for public and small developers – This could mean dusting down the Sajid Javid white paper – "Fixing the Broken Housing Market"
Introduce stamp duty for non-UK resident buyers
Bring forward a social housing white paper – though again little detail on its focus
Reform the private rental sector (PRS) by abolishing no-fault evictions and introducing lifetime deposit schemes
Enhance energy efficiency standards
Pledge to continue to work with the industry on building safety – though no detail on the post-Grenfell tragedy social housing green paper response.
The big headlines from Johnson's first few months as prime minister were proposals on consultation on reforms to shared ownership, and talk about a housing association resident Right to Buy programme, which would allow social housing residents to purchase tranches of the new-build social home they currently live in.
There was also talk of investment in innovation in the sector, including green modern methods of construction and offsite technologies, with the last housing minister Esther McVey announcing a £30m boost for modular housing firm Ilke Homes to open a second housebuilding factory, as part of a wider "construction corridor" initiative in the North of England.
The headlines from Johnson's first few months were proposals on consultation on reforms to shared ownership and talk about a housing association resident Right to Buy programme
This is all short on detail.
Perhaps bigger clues about the implications for housing policy under a full-throttle Johnson administration might be gleaned from his time as London mayor.
If so, then it is reasonable to expect a move away from top-down numbers or using strong government levers to ensure delivery; to expect the agenda on devolution on delivery to continue, this could be important for the North and Midlands, and other areas outside London.
Housing policy will need to be framed in terms of the economy, and its impact, either positively or negatively on local, regional and the national economy. Housing will be considered as infrastructure, which could be positive for regeneration schemes, though not necessarily for numbers of new homes; and there will be opportunities for pilots and innovation.
He was also happy to delegate the detail, so the power and emphasis of his chancellor, assumed to be Sajid Javid, will be crucial. Will the chancellor remember his white paper and his call for significant levels of housing investment as secretary of state?
The appointments of the secretary of state and housing minister will be worth watching. Will he keep Robert Jenrick and McVey? Or will we have yet another set? And the role of the special adviser has always been key in Johnson's administrations.
So, the real question is what kind of Conservative government will we get? Will it be closer to a David Cameron/George Osborne/Alex Morton approach or a Theresa May/Sajid Javid/Gavin Barwell attitude to housing policy? Either strongly to the right or more to the social democratic centre?
The fundamentals of inadequate and unaffordable supply, rising homelessness and regional inequalities remain. The housing sector will need to develop its narrative and business case for investment in social housing very differently depending which Conservative government we get.
The new conversation begins now.
Steve Douglas CBE is group chief executive of Aquila, the listed group of management consultancies which includes housing and regeneration consultant Altair