Planning policy has to preserve and protect community interests and create development of appropriate character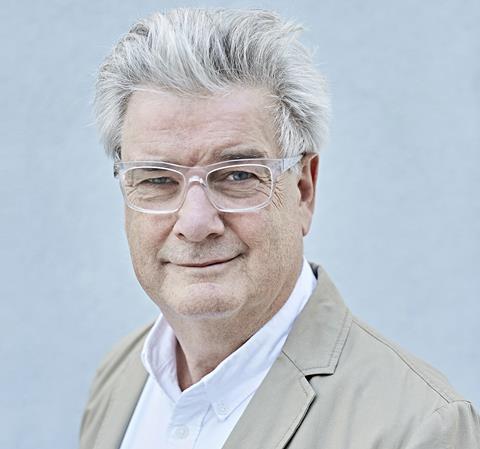 At HTA Design we have been actively exploring policy innovation that would enable urban intensification for a long while.
We undertook an analysis of the potential for air-rights development in London for a private firm, Apex Airspace, in 2015. This concluded that, within existing policy constraints, 180,000 new homes would be possible.
Transforming Suburbia, our 2016 publication with Pollard Thomas & Edwards and Savills, reported on the potential for a further 80,000 homes around 170 suburban stations in London, if zoning were to be introduced that enabled the urbanisation of the suburban hinterland within 10 hectares of each station.
We concluded that urban intensification was critical to the future of our cities, and indeed, our planet, as population grows and gravitates towards conurbations.
But the right planning policies are critical to successful and sustainable outcomes – so this month I examine the government's approach to densifying the suburbs.
Many years of experience has taught us the critical importance of resident involvement and support for work that can create huge disturbance
Delivering on this promise requires policy to be developed in such a way as to preserve and protect legitimate community and neighbourly interests and to create development of appropriate character.
Our intention was always that the parameters for additional development would be established by local authorities working with communities to establish detailed supplementary guidance or perhaps, through neighbourhood planning, to ensure local buy-in through masterplans and design codes.
In any event, we believe the developable envelope of individual suburban plots needs to be constrained using locally approved "plot passports".
Bearing in mind a 2018 YouGov survey, which showed 57 per cent of adults in the capital now say "yes" to more housing in their local area, with just 26 per cent saying "no", we believe there is a serious prospect that communities would act decisively in favour of plans to increase affordable housing supply in their neighbourhood - if they could be convinced that the disruption would be worth it, and the outcome would be high quality.
However, we are deeply concerned that the government's policymaking in this area, with several initiatives in recent months to increase the scope of permitted development, has taken a decidedly libertarian aspect that threatens the quality of outcomes.
Following its consultation on extending permitted development rights, in a speech this year Robert Jenrick trailed "freedom for anyone to build upwards, to add up to two storeys to your property, where me as secretary of state, grants that rather than you having to ask permission to do so, so your home can grow as your family does too".
We were told that this right would apply first to purpose-built flats but "will eventually be rolled out to all detached properties". Homeowners would "still need to comply with building regulations, but neighbours will not have a formal route to object".
That the Ministry of Housing, Communities and Local Government has yet to confirm exact details of the proposals may well be to do with its closer examination of the implications, not to say the potential for unintended consequences of the Housing Minister's proposed policy.
Attempting to stimulate the take-up of air rights by liberalising permitted development will fail, either because the resulting development will be extremely poor, and therefore unpopular and subject to Article 4 challenge, or because the prerequisites for prior approval would need to be onerous to the point where normal planning process might be just as effective.
Nevertheless, the announcement seems to have given rise to a gold rush of investors and putative air-rights developers - blissfully unaware of the challenges.
Many years of experience with radical refurbishment of tenanted property has taught us the critical importance of resident involvement and support for work that can create huge disturbance.
Adding two storeys to tenanted blocks of flats is a logistical problem, the obvious solution to which – hoisting prefabricated pods into position – requires capacity, knowledge and skill that is hard to find among the SMEs who are out there vying for this work.
Even then, experience tells us that there has to be a material gain for the residents in return for the disruption – improvements in access, security, public realm and the like. Otherwise, such blocks will need to be decanted, and that rather vitiates the potential advantage.
The proposed further roll-out of two-story upward permitted development of detached properties suggests a veritable concatenation of obstacles to overcome so that, aside from the potential difficulties in meeting building regulations, there will be neighbourly issues, rights of light and the potentially disastrous effect on the character of suburban neighbourhoods, where aesthetic charm derives from repetition, scale and the iconography of a pitched and hipped-tiled roofscape.
So, let's not go off half-cocked here. If we are serious about suburban intensification, and we share an aspiration to add economic and social vitality to neighbourhoods, some of which have populations so low as to be unviable, then we need to do so in such a way as to bring local communities along with the idea; offering them tangible benefits, preserving character and minimising disruption.
A permitted development free-for-all is more likely to be divisive and chaotic in terms of both process and aesthetic outcome, with neighbours left with "no formal route to object". Be careful what you wish for – "supurbia" won't be built in a day.
Benjamin Derbyshire is chair at HTA Design and past president of RIBA