Many people do not trust private developers or local authorities – and this is based around many alarming misconceptions
Last month saw the Building Better, Building Beautiful Commission, the Institute of Economic Affairs (IEA) and Grosvenor all publish reports about the planning system that identified a lack of trust as a key problem.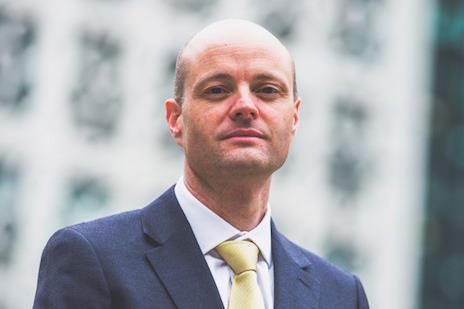 When it comes to development, there are two sides to the trust equation – private developers and local authorities. While both have different motives and often have different objectives, it is the outcome of their interactions that produces what the public perceive as the "planning system."
In its Rebuilding Trust report, Grosvenor included polling data suggesting that 49% of people don't trust private developers to act in an honest way – councils do not fare much better, with the report suggesting that 36% of people distrust them also. To a degree, that speaks of the times we live in – according to the IpsosMORI Veracity Index, for example, only 48% of people trust charity chief executives to tell the truth, and only 62% of people trust the clergy. It does, though, suggest there is room for improvement.
There is a perception that the planning system is democratic – it isn't
MIsconceptions
Both the IEA and Building Better, Building Beautiful attribute a large part of this loss of trust to the quality of homes that are being delivered. There is undoubtedly something in that – while the supply of land with planning permission remains heavily constrained, developers compete on location rather than design quality. A lack of public involvement in the evolution of proposals is the other critical factor they identify.
Yet, I doubt either of those is the real reason for a lack of trust. In my experience, and that of many other developers, public objection to proposals isn't usually about design. It typically focuses on the principle of development – "this site isn't suitable for new homes" – or the ability of physical and social infrastructure to accommodate it – "we need more schools and road improvements." Complaints about a lack of meaningful public consultation is often code for "we don't want this development at all, but they submitted the application anyway." There are, though, a number of other, more likely reasons for that mistrust.
Perhaps the biggest of those is the gap between what the planning system actually is, and what most people think it is. There is a perception that the planning system is democratic – it isn't.
The planning system and the development industry are never going to be seen in the same light as the nurses, doctors and teachers at the top of the Veracity Index
The UK planning system is a quasi-judicial system where decisions are made based on the degree to which development proposals accord with written policies. At the start of almost every planning inquiry – whether for an appeal or a local plan examination – the inspector will remind participants that it is the quality of the argument, not the weight of opinion, that is important. Objections often fail because they deal with issues that aren't actually planning matters or are assertions rather than evidence – feeding into concerns that consultation isn't "meaningful."
The government is guilty of fuelling that misconception. The rhetoric around Neighbourhood Plans, for example, left many communities feeling it was a way to stop development taking place. The reality was that they were often expected to choose sites for development.
Similarly, the government tries to face both ways on the green belt. Ministers tell local authorities that it is entirely a matter for them if they want to release green-belt land, while planning inspectors examining new local plans often push councils into green-belt land release to meet housing targets.
High risk
Another reason for mistrust is the perception that housebuilding is a licence to print money and that developers can afford any degree of financial contribution. In reality, house building is high risk. Taylor Wimpey made losses of roughly £2.7bn between 2007-9 and took until 2017 to accrue aggregate profits to offset that. In any event, the biggest developers are all PLCs with legal responsibilities to their share holders – they are not quasi-autonomous arms of the state.
Despite this, approximately 50% of the uplift in land value when planning permission is granted already accrues to the state through S106 agreements, corporation tax, capital gains tax, SDLT and the like.
Those misconceptions, and others like them, create a gap between what the public expect from the planning system, and what it can actually deliver. The consequence is a system that continually falls short of those unrealistic expectations – creating mistrust. Closing the expectation gap can make the biggest difference to restoring trust in the planning system.There are plenty of ways that can be done.
For example, when it comes to decisions about new developments, we need to make sure the reasons for them are clear. Central to that needs to be having up-to-date Local Plans. Only roughly half of councils are in that position currently, but it provides certainty for residents as to what sort of development is allowed where. That would also help to limit the number of planning permissions granted because of what the local press usually describes as the "loophole" of five-year housing land supply. Its not a loophole, of course, just the deliberate consequence of national policy.
Another useful step might be short, non-technical summaries of planning applications including simple lists of the harms and benefits making it easier for the public to see the application "in the round."
When some planning committee members don't wade through jargon-strewn committee reports – that are, in some cases, longer than the National Planning Policy Framework itself – why should we expect the public to do that?
Transparency
Being clearer about what improvements developments deliver will help too. The unavoidable time lag between a development starting and infrastructure being delivered understandably means that, for many, the link between the two is lost. Rather than leaving people with the perception that the council is delivering road improvements or new classrooms in order to allow a developer to make profit, let's make it obvious where that funding has come from. Maybe we need an EU-style plaque on improvements that are delivered this way.
While all of that will help, we've also got to accept that the planning system and the development industry are never going to be seen in the same light as the nurses, doctors and teachers at the top of the Veracity Index. Development is – by definition – change, and humans are always sceptical of that. People will always be nervous about the possible negative effects of development ­– and there will usually be some, planning is about weighing benefits against harms after all – and anger and fear are two of the most powerful motivating forces.
But that shouldn't stop us trying to do better.
Paul Smith, managing director, the Strategic Land Group