We may be in a bit of a lull, but the relative inaction due to market uncertainty can't last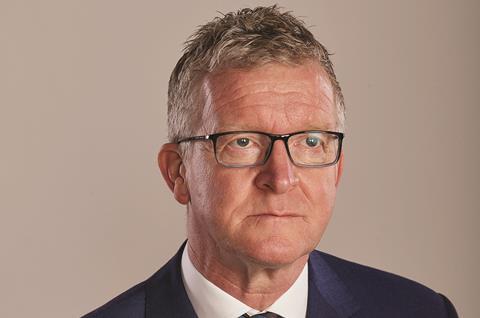 Our experience of the current residential market is still one of stagnation. Projects are stalled by the continuing uncertainty surrounding Brexit, which currently is not getting any better. We are seeing market conditions that have a dynamic, way beyond anything that we have experienced before, due to the addition layer of Brexit uncertainty on top of what was already a downturn in the market. The usual reaction to a downturn market does not necessarily apply to the market we find ourselves in.
Underlying demand remains strong, particularly from foreign investment, however the macroeconomics of a world currently fighting several very influential trade wars and microeconomics of the UK with Brexit creates a different risk and reward profile for investment, the strongest element of which is being able to predict the bottoming out of sterling. This delays and stalls decision making. Currently with sterling nearing parity with the euro I am expecting a number of the institutions to start calling the bottom of the market.
As the viability on projects becomes more marginal, they become more reliant on value engineering and complex technical solutions, which in turn becomes a lot more reliant on the knowledge and skillsets sitting within the developer organisations. This expertise and knowledge is something that is becoming more constrained in these businesses in line with the wider skills shortages across the industry.
In addition, the banks and financial institutions supporting these developers are having a greater influence on the decision-making process, which is generating a more cautious accountancy approach rather than the more entrepreneurial approach that a buoyant market encourages from the sector.
Projects are stacking up as the due diligence associated with getting them moving becomes more challenging involving stress testing, optioneering and scenario modelling that attempts to predict the extremes of the market. This can, rather than provide clarity, provide confusion as the outcomes become so divergent.
Preferred engagement models still tend to be joint ventures for both the private and public sectors; however, with market conditions changing very quickly
Preferred engagement models still tend to be joint ventures for both the private and public sectors; however, with market conditions changing very quickly we are seeing a number of these joint ventures struggling to move from the initial procurement into contract as the period of time this takes is encompassing some major changes in market conditions, requiring the deal to be re-structured. Being able to steer your way through this requires an in-depth understanding of the fundamentals of working in collaboration together, a thorough knowledge of your partners business model, a common view on changing conditions and total transparency on how this translates into the revised performance of a scheme. In addition, the trust that evolves from a strategic rather than one off transactional relationship will be important if a viable and jointly equitable solution is to be found. So, again one of the most popular methods of managing risk in these uncertain times is stalling for all the reasons outlined above.
Having said all of this my underlying sense is that we are on the edge of real movement from the sector. There is only so long that developers will remain inactive, particularly when they are already committed to land assets. As I have spoken about before, the new wave of residential developers, primarily gearing around rental assets will, I believe move a lot more quickly into recovery as the countercyclical element of their development model becomes more obviously beneficial. By this I mean that the distressed value of assets such as land becomes more attractive, while the level of rents remains strong due to potential purchasers diverting to rental product in the short to medium term.
In addition, as these new organisations have to look at more strategic land to establish the large development pipelines they will require there is a realisation that the delivery of the schemes tend to be long term, which could go through a number of upturns and downturns; therefore, the sensitivity of what is going on now, particularly when a lot of these sites are tied up through option agreements, is not so relevant.
We are also seeing a lot of new money circling the sector, primarily attracted by private rented but also other specialist segments of the sector such as elderly person accommodation, student and even affordable housing. A lot of this money is originating from the US. As the talk about closer trading ties with the US accelerates, I think we will see this interest accelerate also, so it could be one of the benefits coming out of the Brexit confusion.
I am therefore watching the sector with interest and with the expectation that whatever happens with Brexit the fact that something has happened (whatever that may be) may just act as the catalyst for many organisations to finally move forward with these schemes.
Richard Jones is a partner in Arcadis