Arcadis' Richard Jones sees HAs are growing into a role to which they are particularly suited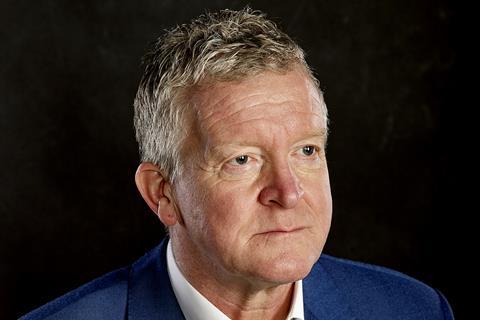 As housing associations become more confident in their multi-tenure residential developer role, we are seeing them increasingly take the lead position in larger strategic sites where they are assuming the mantel of master developer.
This key strategic role is very aligned to their business model, which provides a lot of emphasis on promoting placemaking, engaging with communities and providing long-term stewardship.
In addition, the master developer role provides a flexible delivery forum that encourages a variety of delivery options that can be matched to pre-determined cash-flow and risk profiles. This role has the potential to drive long-term values and returns while also helping to build experience, expertise and capability within the housing association organisations.
The establishment of ambitious business plans by the HAs makes them more reliant on a longer-term sustainable pipeline. These larger strategic sites provide a potential source of pipeline at scale.
Being a master developer, however, requires specific expertise and knowledge to realise the best returns from the opportunity, both financial and non-financial.
Being a master developer requires specific expertise and knowledge to realise the best returns
For most of these large-scale strategic sites, delivered over many years, the key requirement is to manage cash-flow and ROCE (return on capital employed). The schemes tend to be up-front cash hungry with potentially high monetary sums being expended on land, fees and infrastructure. The challenge therefore is about cash management and how best to release value without disproportionate cash expenditure.
In looking at the characteristics of a housing association business model it becomes obvious why, potentially, these strategic sites and the position of master developer becomes attractive to them. Generally, they are long term, and this plays to the HA's longer-term business models that are not overly reliant on short term outcomes.
They provide flexible delivery solutions. This allows the HA to not only carry out managed development in their own right but also attract private sector expertise (through individual site sell and joint ventures) to help deliver. Attracting private sector skills into their delivery model also provides for a learning and knowledge share environment that allows the HA to upskill. Controlling the masterplan provides the HA with the opportunity to dictate and drive quality through a formalised design code.
Their focus will be on long-term stewardship of the development and should provide a more defined focus on the creation of space and establishing sustainable communities.
The HAs can attract support from the government agencies, such as the GLA, to help cash-flow their development aspirations. Specific infrastructure funding and upfront grant payments are two of a variety of means that are available to HAs in certain circumstances.
The government has been focused on these more strategic sites in their drive to accelerate housing delivery. The HAs not only have a multi-tenure business model that responds to this initiative, but also, they are not so concerned about competition on their sites and have the opportunity to encourage a diversity of private sector product creating more outlets and increasing the pace of delivery.
So taking all of this into account it is clear why the master developer role is so attractive to the larger, more ambitious housing associations.
It is clear why the master developer role is so attractive to the larger, more ambitious housing associations
In moving into this space, the HAs need to recognise the need for a different approach from what they would traditionally apply to "land led" development. In particular, the approach must recognise the need for development management skills. These should not be confused with project management skills. One is about creating development solutions the other is about managing a defined process. The development manager should have a wide knowledge of different development usages, tenures etc, together with the ability to piece together a development solution within the context of planning, infrastructure and phasing constraints.
Phasing and programming becomes one of the key constituent parts of unlocking a strategic site – not only, if it is implemented intelligently, does it have the ability to control cash-flow through limiting unnecessary expenditure but it also provides the opportunity to maximise the release of value by a phased creation of the ultimate place that represents the vision.
Generally, these strategic sites have a regeneration or new establishment premium that is created by improving the built and social environment. How that premium is maximised is one of the key skills of the master developer. It also provides an interesting dilemma for the master developer in how they take this "premium" into account when initially appraising the site. In more traditional development the rule is always to appraise on a current day cost value model. These strategic sites are more complicated, requiring a knowledgeable eye to assess the potential premium that the "place" being created will generate.
I expect the housing associations to accelerate into this role over the next few years either on their own or in specifically engineered joint ventures.
Richard Jones is head of residential and regeneration at Arcadis