The sector is due to expand exponentially – we need an environment that is fit for purpose, writes Richard Jones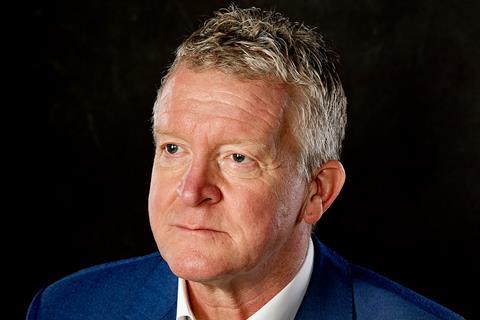 With a new government comes the opportunity to create new impetus. Although there can be no doubt that Brexit was the key theme of the election, it also provided the opportunity to showcase other key policies, in particular those important to what was seen as the "swing" seats. Housing became one of those key policies with a recognition by all parties that this would contribute to a successful campaign. With a large majority the Conservatives have the opportunity to establish real momentum behind creating the number of new households that most people believe we need.
Delivering more housing is a complicated matter reliant on many different factors such as land supply, planning, viability, and supply chain capacity. However, one of the less prioritised areas is beginning to establish a key platform for housing additionality: tenure type – renting in particular. Historically there has been an aspiration in the UK to own property, where it is seen not only as a utility but also an investment. But culture and lifestyles are beginning to change.
Forecasters are predicting that new build-to-rent schemes will to worth £550 billion once the market has been established
The UK is no longer a "job for life" environment, there is a lot more flexibility in the way people live. Technology is shrinking the world; people move with or change their jobs with much greater frequency which in itself drives a different way of living. There is an appetite for different life experiences; society is moving away from the very materialistic regime of the 80s, 90s and early 2000's into a lifestyle that focuses on these very attainable life experiences. The rapid progress of technology—particularly in travel—have made this possible for a large proportion of the UK population.
The change is not only facilitated by the pull of something different but also the pushes of a market where even if you did want to own your own home in many instances now this is not affordable.
These two factors combined have accelerated a change in lifestyles where people are choosing rather than having to rent. Once this option is established as a real lifestyle choice then it becomes a lot more sophisticated as this choice is informed by the flexibility, quality, security and servicing of the product.
I recently came across a rental platform called LovetoRent, which has recognised this shift in the residential market. Its research has shown that sector, although growing very quickly, has no dedicated sales platform where potential renters can come to view and choose the characteristics of the product they are looking for. They make the point that the traditional portals such as Zoopla do not differentiate between buy to let or rental conversions and properly-designed private rental products. In addition, there is no real benchmark data that helps potential renters to compare different amenity costs.
They have therefore created a platform that does just that. It is dedicated to specifically designed private rental products from some of the UK's best private rental providers including Greystar, Get Living and Folio London.
This platform is recognising the emerging importance of the rental market to creating what is at the heart of the government's housing policy, more houses.
Rental accommodation has doubled in the UK over the last 20 years. More than a quarter (28%) of the population currently lives in privately rented accommodation with this figure predicted to increase to 40% by 2025. This is set to overtake the owner occupiers' figure for the first time.
Forecasters are predicting that new build-to-rent schemes will to worth £550 billion once the market has been established (there are currently more than 100,000 rental properties under construction), contributing to the current private rental housing value of £1.5 trillion.
LovetoRent, along with other organisations, are looking to put pressure on the government to recognise that rental accommodation requires different governance to home-ownership. It wants there to be a Minister for Renting with a remit to oversee and raise the standards of rental accommodation, help facilitate—through planning and other methods—new high quality rental developments and raise the profile as to how rental accommodation can contribute to the creation of sustainable and diverse communities.
With the population due to grow by about 10 million over the next 20 years and the younger generations becoming more reliant on renting homes, the sector is due to expand exponentially and we need an environment that cannot only accommodate but is fit for purpose.
Richard Jones is a partner in Arcadis