Give housing associations the chance to create communities, not just homes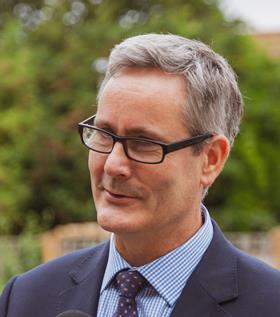 Boris Johnson has something no Conservative prime minister has enjoyed since 1987 – a resounding parliamentary majority. As well as enabling his Brexit ambitions, it is clear from the Queen's speech that the prime minister intends to refocus parliament on domestic issues.
Putting domestic policy at the top of government's agenda should be a real opportunity for housing. With bills on building safety, private rental reform and a white paper on social housing all promised, housing should have no shortage of attention. But welcome action in these critical areas would leave unanswered some of the big questions housing associations and stock-owning councils face.
The housing sector, with our roots in communities and track record of delivery, should be central to delivering chancellor Sajid Javid's "decade of renewal". But for this potential to be unleashed, we need to shape a new funding approach, agree an ambitious skills settlement and win the argument that housing is a form of critical social infrastructure.
In terms of funding, this is a good time for us to take a step back and reflect on the housing system we want for the 2020s and beyond. For me, the future should see housing associations acting more and more as master developers – leading the building of large mixed communities, not just homes.
Whether on new sites or in regenerating existing neighbourhoods previously overlooked for investment, charitable housing associations, combining social purpose and commercial skills, should become the partner of choice.
That is easy to say and the sector has been moving slowly in that direction for some years. But in practice, it means taking on larger, more complex sites that will take longer to develop. And this means enabling associations to take on much greater levels of financial and planning risk.
For this to happen at scale, government needs to overhaul the current funding approach. We saw welcome innovations from Theresa May's government, including the Homes England strategic partners programme and the principle of 10-year funding.
But out of the 200 housing associations in England that are actively building new homes, only 23 benefit from the longer funding that comes with being a strategic partner. Most associations remain bound by project-based grant – so if we want to unlock the sector's ability to invest for the long term, we need a new approach to funding.
This is not just about money. It is about defining a new relationship between those funding homebuilding and the organisations with the skills and capacity to make it happen. It means creating a more equal relationship that sees a shift from the bureaucratic "grant giver and grant receiver" model to true partnership defined by the trust and flexibility to get on and build.
This would be rooted in greater transparency and ambition, with associations working with government on an open-book basis. And in return for a commitment to taking on larger, more complex sites, associations would receive long-term funding to allow them to do so.
Our ability to increase associations' impact on the housing crisis relies on tackling another major challenge – securing skilled workers in post-Brexit Britain. In London and the South-east, where Optivo builds most of our new homes, EU workers play a vital role.
A census carried out by the Home Builders Federation in 2017 found 56% of London's housebuilding workforce were non-UK nationals, most of whom were from EU member states. While the figures for the South-east are much lower, at 23%, that is still more than one in five workers. There is a clear risk of construction grinding to a halt on many sites unless clear arrangements are in place to allow continued access to labour.
Short-term measures need to be backed up by significant investment in skills to grow a larger domestic workforce. This will rely on Javid following through on his recent pledge to increase funding for vocational education. And I'd like to see housing associations, training providers and the Construction Industry Training Board partnering and innovating to skill-up the next generation. All of this should be underpinned by a campaign to change the image of the construction industry among young people.
Finally, a new approach to funding and skills needs to sit within a changed view of how housing fits into government priorities. Too often, housing remains disconnected from other government initiatives. In a number of its reports, the National Infrastructure Commission has called for integrated strategies for housing, employment and transport to ensure areas reach their economic potential.
Yet, too often this does not happen, leaving housing feeling like a poor relation to transport and infrastructure.
Promises by the prime minister to rewrite the Treasury Green Book, which determines how officials calculate return on investment, create an opportunity to redress this issue if the Treasury can take account of wider benefits of affordable homes investment to society and the exchequer.
For housing associations to build communities, rather than just houses, government funding and local authority planning need to see housing, transport, employment provision and social infrastructure as one.
Last year's Value of a Social Tenancy report by Hyde sought to provide a robust basis for analysing the actual return delivered by affordable housing – identifying costed savings in hospital admissions, benefit budgets and local authority costs.
This provides a strong foundation for a rethink, demonstrating the interconnectedness of housing and other key government priorities.
Given the many challenges facing housing associations, we have a lot to think about. But with a new administration, let's not ignore the need for a wider conversation about how we can unlock the potential of affordable housing.
We know from experience that the reformist zeal and early energy of new governments is often quickly buffeted by political events, so let's grab the opportunity now to shape the government's agenda, to secure a new funding approach and the skills investment we need.
And let's not miss the chance to ensure government investment is changed to recognise that housing is not an add-on – it is fundamental national infrastructure that should be fully integrated into government policy.
Paul Hackett is chief executive of Optivo and honorary professor at the UCL Bartlett School of Construction and Project Management