The spending round has done little to focus attention on solutions to the housing issue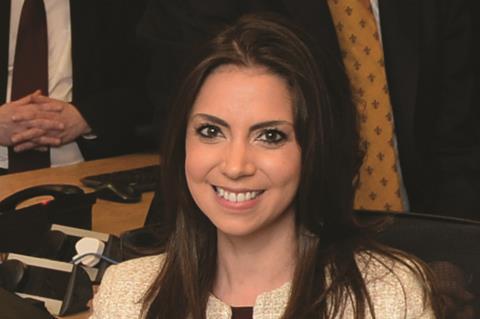 Successive governments have repeatedly stated that there is a housing crisis. Since 2010, there have been many attempts to understand why; through studies, commissions and papers and there has been a "bonfire of legislation" – swiftly followed by the introduction of its replacement. But what has been achieved and has the government really been taking the issue seriously in all that time?
Why the change? Personally, I think it is down to the huge campaign to force an understanding of the need for housing on the country
Over the years I have repeatedly said that David Cameron's coalition government should be credited with raising the profile of housing and planning as a major national issue. I still believe that. As a Cabinet and set of ministers, they excelled at using the media to promote their point of view and make the nation take notice. I also think it worked.
When I came into the industry in 2009, it was a routine uphill battle to get anyone to talk about planning in a vaguely pragmatic way. I was often prevented from engaging with members because of "predetermination rules", and all residents thought of development were the high-density, low-parking provision estates coming forward under PPG3.
In summary, nobody wanted to talk about how planning could have a major positive effect on the future of housing in a particular area.
Fast forward a decade and all. that has changed. Of course, there is scepticism and "nimbyism" wherever you go and that will, I think, always be part of the system we have. People don't like change and turkeys don't vote for Christmas. But now you can always find people who are willing to engage, understand that the statistics of homelessness encompass much more than those people who are forced to live on the streets and see the value in being able to negotiate future community benefits as part of the wider planning package. Why the change? Personally, I think it is down to the huge campaign to force an understanding of the need for housing on the country.
That said, is it being backed in reality? A stark statistic arising from the chancellor's emergency spending statement last week was that the MHCLG has seen the highest levels of cuts under austerity with its budget reduced by roughly 80% since 2010. I'm as much of a proponent of streamlined government as the next broad-brush free marketeer, but I have no idea how I would continue to run our small business on 20% of our current budget; and that's without a major national issue to resolve.
For me, it put current suggestions for improvements to the system into perspective. For example, planning departments are stretched, and the solution might be to charge 20% more on planning fees.
A good headline perhaps, but what about the huge number of proposals that are already paying for dedicated officer time under PPAs and still not getting a decision in anywhere close to the statutory timeframes? Stop land banking? Yes, very sensible. But what about the sites which are spade-ready, but the developer can't discharge conditions because the local authorities don't have the capacity to get around to them?
Undoubtedly the bulk of that seismic cut in funding has been painfully borne by the local authorities themselves and I have some sympathy with them. But where the government's push to highlight the need for housing was so positive, the routine blaming of the private sector for all that is wrong is not. Continuing with the "us versus them" position is only hindering the development of real solutions further.
The spending round highlighted the need for a joint approach to filling some of that financial gap which is undoubtedly playing a role in keeping the planning system in stasis. Money has been allocated to the MHCLG, but for very specific pots, unlike in other departments, and most of it is not aimed at housing. It misses the point that solving the housing crisis would do far more to ease the burden issues such as on social care and wider homelessness than a pot of cash can, even if those pots are £1.5bn and an additional £54m respectively.
Overall, the chancellor announced £13.8bn of additional spending last week. It is a small improvement if you look at it in terms of the overall cuts which have been made, but I am of the view that you have to start somewhere then some money is better than none. The question now is how is it spent? This spending round has allocated funds which are far too specific to really tackle housing delivery. Within the MHCLG itself, more civil servants are needed to deal with appeals swiftly and see local plans through the system efficiently. Plus, they need teeth. Successive secretaries of state have threatened to intervene if local planning authorities fail to deliver an acceptable local plan. We all know who they are talking about, but if it is a threat which is ever going to invoke change, they need to get on and set an example, otherwise who is going to believe the rhetoric?
Then there is the commitment to personnel. I run a business which is reliant on personal relationships, so I know how important it is to invest in the right people. Some of that of course comes back to money again, enabling recruitment into the right levels and positions. But it is also about finding the right cultural fit. At the MHCLG, it is a widely known and often ridiculed fact that the country has had nine housing minsters in 10 years. With that level of churn, there simply cannot be one coherent vision for addressing the needs of the planning system to be implemented. Surely, all else being equal, it would be a big step to our personal differences and/or friendships aside and let one person have a real run at the job? At least then both the public and private sector would have a clear ministerial vision to work to and dictate which can be trusted to run for the foreseeable future – or until the next general election.
In reality, the spending round has done little to focus attention on solutions to the housing issue. It has, however, opened the door for discussions to start again about where inward investment will be most beneficial, so now is the time to stake the industry claim.
Catherine Senda is managing director of Curtin&Co