Will the new government, with a strong majority, finally grasp the nettle and fundamentally reform the planning system?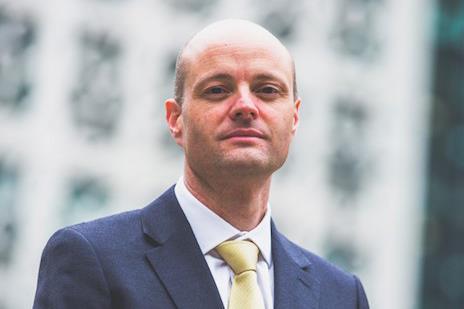 England's planning system is still essentially the same as the one established by the 1947 Town and Country Planning Act. It was a very different time in our history, and the act intended to tackle very different challenges to those we face today.
Little social and demographic change was expected – instead, the planning system was expected to be concerned with redistributing both population and economic activity. The countervailing policies of green belt and new towns are a good example of this – constraining expansion in one location to direct it towards another.
The reality has been significantly different. There has been huge social and demographic change over the last 70 years; so much so that the planning system is, arguably, the only part of the post-war consensus that remains unchallenged and unreformed. While so much of the state has been privatised, development rights remain a nationalised asset.
Could the new government, buoyed by its significant majority and its desire to institute radical reform, be about to change that? Certainly, there was a commitment in their manifesto to deliver a simpler planning system. A recent publication from Policy Exchange, the centre-right think tank, might give us a clue to what is in store.
The problems with the planning system are widely recognised and have been known for some time. Even the Raynsford Review in 2018 – which was unapologetically cheerleading for the current system – identified a number of shortcomings with the system. A lack of coordination between departments; slow, patchy plan formulation; a lack of regional planning: all were identified as issues by the 1960s, but are still problems today.
There are many others too. Vocal, narrow interest groups have a disproportionate impact on the system – both campaigning organisations like CPRE, which once claimed to have "invented all the key planks" of national policy and individuals. Many councils now include—or are run by—independent councillors elected on explicit anti-development platforms.
Combined with the absence of regional planning, the result is a planning system which is increasingly focussed on the principle of development – how many homes and where – often at the expense of the form of development and what it actually looks like.
The rationing of land supply means developers compete on location not design quality. The expense of buying a highly restricted resource—land with planning permission—encourages developers to cut costs elsewhere. The knowledge that they'll have a near monopoly in those locations where they are developing means design quality is often an easy target for cost savings.
The ever-growing list of requirements for planning applications not only diverts officers' attention away from scheme design, but also significantly increases the costs of securing planning permission. Added to the restricted land supply, that is a significant obstacle for SMEs and new entrants - precisely the types of company you would expect to disrupt the industry through high-quality design and innovative construction methods.
The recent proposals from Policy Exchange attempt to resolve those problems. At their heart, they aim to do two things: to separate out decisions about the principle of development from the form of development; and to allow the market to determine how many homes are needed and what they should look like.
The current patchwork quilt of land use designations would be replaced by a simple binary system — land would either be suitable for development, or not suitable for development. That decision would be made independently of any discussion as to how much development was needed - for homes, employment or any other use. It would then be left to the development industry to bring forward proposals for whatever use or mix of uses they thought best suited on the site.
Rather than be governed by a subjective application process, the form of development would instead by controlled by a series of rules. Where schemes meet the rules, they are approved; where they do not, they would be refused.
There would be no public or political involvement in this stage of the system - instead it would be a technical process left to officers.
On the face of it, there is much to be said for this approach. Far too few new homes are being built, yet huge amounts of time and effort are being expended to decide precisely how many we should build and which the very best sites are to build them on. Yet there are far more sites that are suitable for development than are actually allocated for development.
As an example, officers at Preston city council recently recommended that their members refuse nine planning applications for almost 1,000 homes - despite those same members having previously voted to approve those applications, subject to entering into Section 106 Agreements. The only thing to change was the interpretation of how many homes were needed in the plan period. All those sites are suitable for development; Preston just believes they're not needed right now. In every local plan process, a similar story is played out - councils choose to allocate a small number of the many suitable sites, artificially constraining the supply of new homes.
Without that constraint, there will be choice and competition in the land market and the supply of homes will be more readily able to respond to changes in demand. This need not result in anarchy - many of our best residential areas were built prior to 1947 (in fact, were any of them built afterwards?).
Developers will buy sites in the locations where they think they can best sell homes; new entrants will find it easier to acquire land; business models will diversify and specialise; developers will be forced to compete on the quality of their product.
The challenge for this type of system is how the rules governing the form of development will operate. There is a hard balance to be struck between being flexible enough to allow a variety of forms and styles of development, but rigid enough to prevent undesirable consequences.
How would placemaking be managed, especially in large areas comprising several smaller ownerships? How can an appropriate mix of uses be achieved? That will all require careful consideration.
The proposed approach isn't perfect - it will result in some bad developments. But that's true of the current system too. The difference is that, currently, the supply of homes is so constrained that many people have no choice other than to buy even the poorest quality homes on badly designed developments. In Policy Exchange's world, the supply of homes would increase, there would be more choice for buyers, and the worst new homes just wouldn't get bought - and their developers would go out of business. There would be a race to the top, not the bottom.
If the definition of insanity is doing the same thing over and over but expecting different results, twenty years of tinkering with the 1947 planning system while seeing the housing crisis intensify suggests it's time for a different approach. The new government has the political capital to make that happen.
Paul Smith, managing director, Strategic Land Group