With 6 million Britons interested in building their own home, initiatives are just starting to cater to this market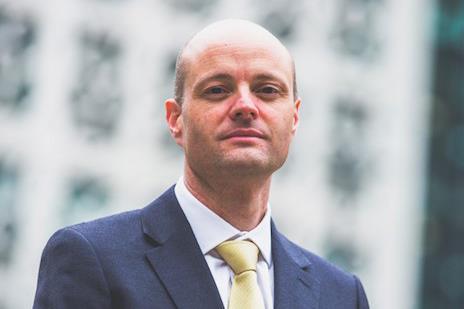 Delivering the 300,000 homes a year that the government has targeted to start addressing the housing crisis is a massive ask. That level of development hasn't been achieved since the 1960s and 1970s – and not at all in the last 40 years.
Private developers were responsible for just over half of completions in that period, compared with around 80% today – one of the reasons the government has looked at encouraging a range of different types of housing development, seeking to reduce the dependence on a few, large housebuilders.
Broader permitted development rights allowing the conversion of offices and shops to homes are part of those efforts. Exception sites for starter homes, introduced in the updated National Planning Policy Framework last summer, and encouragement of SME developers are other examples.
An area that the government has given particular focus is custom and self-build housing. The potential for growth in this sector is huge. Around 12,000 homes a year are delivered through self-build in England – just 7% of the total. Compared to the rest of Europe, that is a pitiful performance. In Germany, France and Italy around 60% of all new homes are self-built. In Austria, the figure is 80%. So the government's ambition to increase the delivery of self-build homes to 20,000 a year seems relatively modest.
There is certainly the appetite to build more. Polling work by Ipsos Mori found 6 million people are actively interested in building their own home – and 1 million of those would like to do it in the next 12 months.
There have been a number of new initiatives to try to achieve that objective, starting with the Self-build and Custom Housebuilding Act in 2015. This obliged councils to both keep lists of people interested in building their own home – known as self-build registers – and to plan to deliver enough plots of land suitable for self-build to meet that need. Those obligations were carried through into the updated National Planning Policy Framework last summer, while the accompanying practice guidance targets councils to deliver a plot to meet the need of a new entrant on the register within three years.
Like most recent planning reforms, this is far from perfect. It's almost impossible to determine what is a self-build plot, for example. It also misses a lot of the location sensitivity of the demand for self-build homes – councils are obliged to deliver only the right number of plots within the borough as a whole, while the demand from each person on the self-build register is likely to relate to a very specific location.
However, it's a start, and one that is already beginning to bear fruit.
It is increasingly common, for example, to see new local plans include policies requiring larger sites to make a proportion of the plots available to people who want to build their own home. Other councils have relaxed the location criteria for new homes when they are intended to meet the need for self-build housing, or are looking to increase delivery through the use of housing mix policies.
The most dramatic example of all is Graven Hill – famous from Channel 4's Grand Designs – a 1,800 home self-build community in Bicester, Oxfordshire. Cherwell council bought the 188ha former Ministry of Defence site and is delivering a new primary school, community centre and village green alongside the plots of land for custom and self-builders.
Boosting build rates isn't just about increasing the supply of land though – the complexity of the process is another impediment to increasing volume.
As a property professional, I find the prospect of building my own home fairly daunting, so I can understand why those without a property background might be all too easily put off by the plethora of acronyms and the array of technical details.
Those without a property background might be all too easily put off by the plethora of acronyms and the array of technical details
It's positive, therefore, that the market is changing to address the level of complexity.
One way in which that is happening is through the growing prevalence of custom builders – developers who will deliver the infrastructure for a new site and then work with the future occupier to design and build a home to their exact requirements.
Tech companies have also spotted the growth potential in trying to simplify the process. Startup business MyPlot, for example, is the first site to bring together land, specialist suppliers and information all in one place.
If the government is serious about delivering 300,000 homes a year, new and different routes of delivery will need to make a contribution to supply.
Self-build housing offers the potential to play a significant role through delivering high-quality housing on small sites that might otherwise go undeveloped.
While self-build alone won't solve the housing crisis, it's a step in the right direction.
Paul Smith, managing director, the Strategic Land Group