It's a challenge, but it is one government will need to face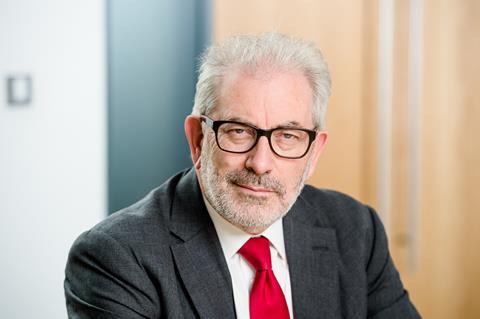 In the summer I urged the new team at MHCLG to "keep calm and carry on" with the work of the May government on housing. I argued that we didn't need new products or eye-catching policies – just more investment to help housing associations and councils deliver the quality social housing the country is crying out for.
Indeed, I made the same points at the recent party conferences. I said that if we want more homes that people can genuinely afford, higher grant – government investment – will be essential.
So of course, the new housing secretary took my words to heart and pledged a new "right to shared ownership" which will give people the opportunity to incrementally buy their social home. Starting with new builds and indicating that there will be a new voluntary agreement with associations on existing homes.
It is a shame that discussions with the sector on this major new policy appear to have been very limited. I think it is fair to say that at a time when people, businesses and investors are crying out for certainty, this is not the announcement anyone was looking for.
The details are not yet clear, but the three key questions for me are these: firstly, will this actually provide a material benefit to residents? Secondly, how might a right to shared ownership affect the provision of new and existing social housing? And thirdly, what does the policy tell us about the current government's direction of travel on tackling the housing crisis?
On the first question, it is difficult to see how buying that small proportion of a home would benefit someone with a lifetime tenancy on a low rent and who has a modest income. This is before we consider the complexities of leasehold, repairs and service charges. Much more work will need to be done to examine if this will be a sensible way to genuinely help people prosper. I am concerned it could increase people's housing costs and lead to more insecurity.
On the second, I am not sure how it could make it easier for housing associations or councils to borrow and invest in developing new genuinely affordable homes to rent. Selling off portions of social housing assets to individuals does not strike me as a sensible way of delivering more low-cost rented homes.
On the intentions of the government, like many people I thought that on taking office Boris Johnson would act on the principle that supply is more important than tenure. It isn't a view I share, but it is consistent with what he did as mayor of London. Building more, but with less emphasis on affordability. On the other side of the coin, ministers at the Tory party conference did say that social rented housing is important and they would be doing more. With the vast majority of government money in housing already going to support home ownership and other less affordable products, more will certainly be needed.
We can all see a renewed focus on home ownership. But I would strongly argue that the best way to help people prosper is not by converting their social rent to a mortgage, but to actually build more social rented homes.
Genuinely affordable rents change lives for the better. Low-cost rented homes are a necessity for millions of people who simply cannot afford to buy – or part buy – particularly in the capital and other areas where the housing market is overinflated. It is a vital resource for the country which should be protected and expanded.
There are, significantly, more than 1 million people on council waiting lists for housing in England. The significant affordability challenges facing people in this situation are not going to be helped by reducing the number of social homes.
The government may very well understand these realities. I retain the hope that on reflection and after discussions with the sector, the government will see the need to increase the supply of all types and tenures of housing, with low-cost rented housing being an essential part of the mix.
There is much to be discussed, and I know the housing sector will be pragmatic and seek to work with the government to try and get to a workable policy position. I sincerely hope that will mean a renewed public investment programme in low-cost homes to rent to and to buy.
It's a challenge, but it is one government will need to face.
Bob Kerslake is chair of Peabody and Be First, president of the LGA, and a member of the House of Lords