People are at the heart of these priorities – but there is much work ahead, writes Bob Kerslake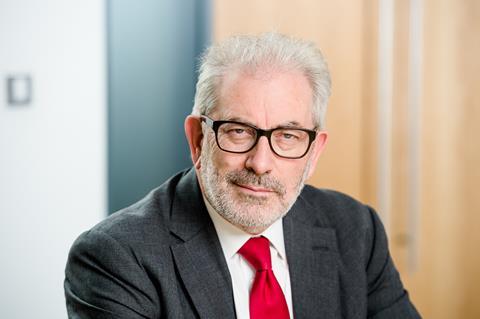 In a recent speech at the Savills annual housing seminar I set out four priorities for the year ahead and beyond. These are: safety, services, sustainability, and supply.
Together they form a broad agenda for the sector, each bringing their own challenges and interlinked risks as we approach a new decade.
Unfortunately, there remains significant uncertainty about what is safe, what isn't, and how that can be clarified
For many years, the dominant narrative in the housing sector has been around boosting supply. It remains a vital issue of course given the affordable housing crisis. But the question now is how we deliver more homes whilst also meeting the significant financial challenges around safety, services and sustainability. This will be occupying executive teams and boards up and down the country.
Safety comes first, obviously. It is our first duty to ensure that our residents are safe and sound. We cannot and must not compromise on this.
>> Read: Turn 22 safety advice notes into one document, Kerslake tells government
At Savills I made three points on building safety. First, that the whole regulatory system that we operate under is now in need of fundamental reform. It is not fit for purpose. Second, whilst there is no easy or quick fix to building safety, the government can do more to help make buildings safe whilst the system is reformed. And third, the continuing need for the sector to respond will impact on its capacity to deliver on its other priorities including supply.
Peabody is part of the Building a Safer Future group of early adopters working with government on building safety. The social sector's proactive approach to risk and remediation has been good, whilst the private sector has some catching up to do. Unfortunately, there remains significant uncertainty about what is safe, what isn't, and how that can be clarified.
Given the ongoing issues, I think government needs to quickly look at consolidating advice notes so they are consistent, and committing to covering the costs of remediation on buildings that were previously compliant and signed off. This would speed up the remediation of buildings across the country, help to tackle the growing problem of "zero-value" homes by providing certainty to lenders, and mitigate the risk of associations potentially having to scale back development.
Providing better services will also be a key priority for the sector in the 2020s. It is a core function which shouldn't be underestimated. Our credibility depends on our ability to provide good, modern and reliable services to residents. At Peabody, we are reinvigorating our localised approach to resident services. For example, we are procuring a new dynamic purchasing system, alongside Notting Hill Genesis, for some of our repairs. This will give residents greater control and influence over contractors and the speed and quality of works carried out in their home. Trials have resulted in higher satisfaction and better results. Providing good, responsive services is the right thing to do for our residents and is essential for our reputation as a sector.
Turning to sustainability, getting to net zero carbon by 2050 or earlier cannot be achieved without considering the impact of housing. On new homes, the sector has quite a good story to tell. The energy efficiency of new buildings has improved significantly and better design is creating more sustainable developments.
However we are only at the foothills of what is needed with our existing stock. The number of households already in fuel poverty in England is already estimated at more than 2.5 million, representing around 10% of all English households. According to National Energy Action, last year around 10,000 winter deaths were caused by ill-health linked to cold homes. With environmental experts advocating the removal of gas from the grid by 2030, it may be necessary to replace all gas boilers in the next decade. And with electricity likely to become more expensive, the cost pressures on both landlords and tenants will be significant. Without major improvements in the energy efficiency of homes, the poor will lose out.
This journey to zero carbon must reduce and not widen inequalities. It must be a just transition. Like on safety, delivering this will require action and investment by the sector but cannot be delivered by the sector alone. Greater government investment will again be needed. I think there is a strong argument for a joint Green Buildings Task Force between the sector and the government to map out how a just transition to zero carbon can be delivered.
So, there are major challenges facing the sector and the government in the years to come. How we meet these, whilst also ramping up the supply of new genuinely affordable homes will be key. It will require significant investment, but also significant time, thought and planning. The issues are not easy ones to resolve.
People are at the heart of all of these priorities. Providing a good affordable home is the best way of supporting the most vulnerable, helping to move people from poverty to prosperity. It's an investment that pays for itself economically and socially in the long-term. Ensuring that home is safe and sustainable with good services boosts people's health, happiness and wellbeing. This in turn produces a whole range of positive benefits across society.
The right kind of supply remains essential, but our actions as landlords and building owners are of equal if not greater importance. There is much work ahead.
Bob Kerslake is chair of Peabody and Be First, president of the LGA, and a member of the House of Lords