With the numbers of people over retirement age rising the next great challenge for the industry will be tackling later living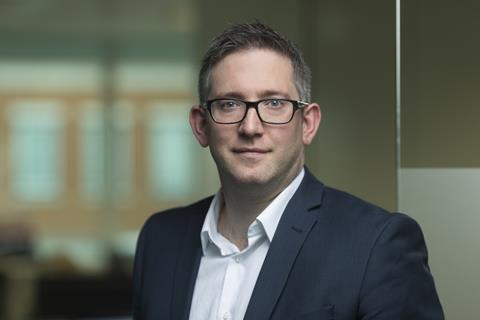 The number of people aged over 65 in the UK is rising. This demographic accounted for 18 per cent of the total population in 2018 according to the Office for National Statistics (ONS) and this is set to grow to 26% of the population by 2038.
This presents a number of challenges, with the Elderly Accommodation Counsel (EAC) estimating that there will be a shortfall of 400,000 units in retirement living housing and care provision by 2035.
BTR isn't a silver bullet for housing the UK's aging population and tackling the care crisis. But, it's a step towards offering new choice in the market
Retirement living traditionally operates across a variety of strands – including sheltered housing, assisted living or extra care schemes, and care homes for example. These still have a key role to play in offering accommodation to this market but new models, such as build-to-rent (BTR), could provide the opportunity to diversify the range of high-quality accommodation required for this growing demographic.
Although it is traditionally associated with the ongoing growth of high-density city-centre development favoured by young professionals, we are beginning to see the emergence of an adapted version of BTR for later living, which has the potential to represent an invaluable alternative option for older generations.
BTR schemes offer an alternative to the traditional models often associated with the later living sector. They provide the same high-quality accommodation with the potential for lower up-front and posthumous financial investment for customers. From a resident's perspective this could provide greater financial freedom, flexibility and peace of mind.
Building a spirit of community also forms a key element of BTR and is already recognised as bringing significant benefits to older generations. By integrating with mixed-use developments and taking cues from the community initiatives in traditional BTR developments, loneliness and isolation amongst the elderly could be curtailed. The benefits mean that these schemes could serve a wider portion of the growing 65+ market.
The crucial importance of meeting the accommodation needs in the retirement living sector is detailed in the Government's updates to the Planning Practice Guidance (PPG) on housing for older and disabled people, which was published on 26 June 2019. Meeting these needs is described as "critical".
As a result, it is vital that there is no disconnect between the Government's goals for the sector and planning policy. It's clear that maintaining an open mind to new approaches like BTR is vital. However, in order to achieve this, planning policy must be flexible enough to allow models to get off the ground and progress. A failure to do so represents a blockage to meeting a diversifying need.
The classification of retirement living schemes can lead to confusion and ultimately restrict supply. This is significant because the way these schemes are classified has a bearing on the relationship of proposals to planning policies and the obligations that they are expected to provide – such as whether affordable housing needs to be delivered. The updates to the PPG in June 2019 provided some clarity, although there is much still to be done in order to ensure consistency of approach in decision-taking.
In addition to stronger guidance from central government, facilitating the delivery of a high quality and diverse choice of accommodation in the retirement sector relies on local planning authorities adopting policies which support such schemes into their Local Plans. This is essential in order to ensure that needs can be met and all stakeholders understand the imperative need for its provision.
Whilst policy shifts will be necessary to help bring forward these schemes, there are wider benefits for the Government and communities to reap by doing so. A thriving later living sector, with an increased element of BTR could help unlock further supply elsewhere in the market.
Because of the financial ease in moving into BTR accommodation, compared with other types of downsizing, older generations could be encouraged to move out of large homes long before planning for care is even on their radar. This would elicit a net benefit on the market as a whole by unlocking larger family homes.
BTR isn't a silver bullet for housing the UK's aging population and tackling the care crisis. But, it's a step towards offering new choice in the market – something that is severely lacking for the older generation. The sector needs to work with the Government to effectively support delivery of the emerging purpose-built, professionally managed, and institutionally funded, later living BTR sector.
David Murray-Cox is associate director at Turley