Beauty in the 21st century is not about style, architectural 'isms' or methods of construction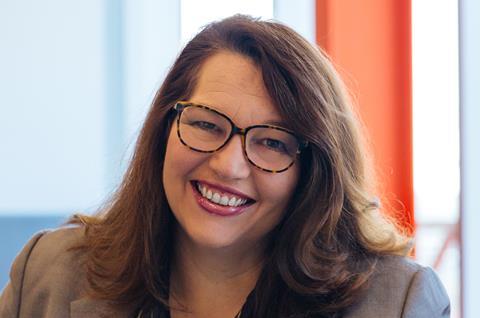 The exhortation to 'build better, build beautiful' could not be more perfectly exemplified than by the latest winner of the RIBA Stirling prize.
Goldsmith Street, a new social housing development by Norwich city council was rightly called a 'modest masterpiece' by the judges. Its exceptional qualities could not be further removed from the massive, expensive 'starchitecture' of past winners. I believe it heralds an age when the interests of investors and occupants are increasingly in alignment and the power in real estate is shifting more toward the interests of ordinary people.
To quote the words of Plato, via Keats in his poem 'Ode to a Grecian Urn': "Beauty is truth, truth beauty". That may not be all a planner or architect knows or needs to know but it may get them a long way toward true built-environment sustainability in the 21st century.
It is not only social housing providers who can afford to have a social conscience
If we think about beauty in buildings in terms of authenticity, we have to think about the workability of the places we create rather than just the appearance of buildings or the appearance of plans and illustrations presented for approval. We need to talk about and understand beauty at a much broader level: beautiful geographies, beautiful business models, beautiful investment plans, beautiful finance, beautiful curation and stewardship, beautiful ecology, beautiful energy usage – the list goes on. Many of the lessons from Goldsmith Street illustrate this wider definition of what social, environmental and economic sustainabity really means.
It is perhaps worth considering how the land was previously used before it was developed for the prize winning council homes. It was not derelict or disused industrial land or a waste site but rather an obsolete, late 20th century housing estate of bungalows for senior living. An estate which, it might reasonably have been expected, should have had a lifespan longer than the few decades that it served its purpose.
It is not just sites containing land-hungry, energy-hungry bungalows built in an age of cheap energy and automobile-oriented ubiquitous design which are becoming obsolete in the digital age. Many big, purpose built, energy-hungry blocks containing narrow, specific uses of many types risk becoming obsolete. The 20th century built environment, if buildings only lasts 3 decades and are incapable of adaptation and environmental retrofit, will prove to be a liability in the 21st century.
The practice of '30 year real estate' risks continuing from the 20th century into the 21st unless we learn from schemes like Goldsmith Street. This is unsustainable, not only environmentally given the embodied carbon and energy issues associated with constant demolition and replacement of buildings but also economically, given profound changes in the global finance and investment environment. The adherence of borrowers, developers, investors and owners to late 20th century practices will have consequences which may well prove to be socially unsustainable as well.
It is not just new buildings that we have to consider with regard to sustainability but the places we create with them. The design competition for the site was won by the architects Mikhail Riches and Cathy Hawley because they designed streets rather than slab-like blocks of flats. They took inspiration from local geography and used nearby neighbourhoods of terraced streets as inspiration for their layout.
The award-winning streets of the development are much tighter than modern overlooking regulations usually allow. It is instructive for others that a combination of clever roof design and local precedent won the argument contrary to this regulation. The result was a popular, human-scale neighbourhood – as well as greater building density; the council got more homes on the site as a result.
Norwich city council have said that they paid a bit more in build costs to achieve the results at Goldsmith Street but the social, environmental and long-term economic quality of the asset they have created should more than justify this.
It is not only social housing providers who can afford to have a social conscience. Increasingly, all sorts of assets are being valued for the longevity and quality of their income, rather than future capital growth potential. In a low/stable interest environment, there is growing realisation that there can be no land value without productivity from that land. Land productivity is the result of human action and interaction. Social, environmental and economic value results from people and communities.
This is what changes real estate in the 21st century. All landlords, not just local authorities, have to become much more focussed on what people want as their interests are much more closely aligned with those of tenants. What Goldsmith Street shows is that thriving communities with lots of human interactions and strong community is good economics. Simple, flexible, adaptive buildings, managed for people and run efficiently with low energy on great streetscapes will quite simply create better outcomes than obsolete, energy-hungry, little boxes or big, alienating apartment blocks.
The challenge in replicating the success of Goldsmith Street elsewhere is not to slavishly copy the cream coloured bricks, shiny roof tiles or pierced aluminium solar shading. To replicate the success and beauty of Goldsmith Street is to understand the local context, to understand the geography of the development. It means learning from the authenticity of the past by understanding the intimate streetscapes of older streetscapes while at the same time benefitting from 21st century technology like Passivhaus.
Beauty in the 21st century is not about style, architectural 'isms' or methods of construction, it is about providing people with what they need and want at the same time as providing what financial capital needs and wants. It is about streets and buildings of integrity, authenticity and truth.
Professor Yolande Barnes, Chair of the Bartlett Real Estate Institute at UCL