Rural contexts need just as much attention importance of placemaking and demanding the highest standards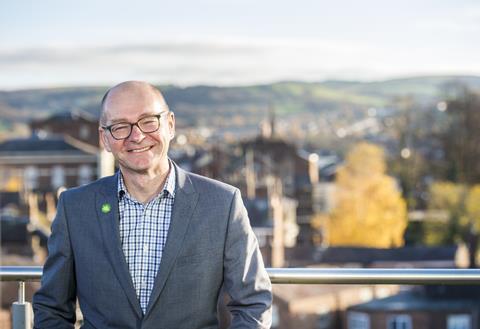 Let's be frank – developing affordable homes in rural and semi-rural locations isn't easy. Debate and policy so often focuses on urban areas, failing to recognise the unique challenges of developing new homes outside of towns and cities.
High-quality, affordable homes are essential to maintain vibrant, sustainable communities, yet development is frequently prevented by inflated land values, a dearth of appropriate sites and national policy that facilitates and rewards housebuilding for profit rather than purpose.
However, that isn't to say that rural development doesn't also offer opportunities (it's certainly an environment that's less overcrowded and aggressive – cut-throat, even) but also one in which reputation can dictate success or failure.
Relationships and reputation play a central role in securing development opportunities in rural and semi-rural locations, particularly with landowners and building owners. In urban settings, opportunities will be open-market, necessitating competition with bigger developers with which we couldn't compete. While our approach is more time-intensive, for example scouring the Land Registry and approaching landowners proactively, it allows us to strike deals with individuals who know who we are and who buy into our vision. In a small town, visibility and credibility is so important.
Unfortunately, securing land is just one of numerous challenges to traverse as a semi-rural housing provider.
While we're all familiar with the benefits of great placemaking, where rural and semi-rural homes are concerned placemaking principles are often entirely absent. There's a lingering assumption that placemaking is of value only in urban locale, which couldn't be further from the truth.
Where rural and semi-rural homes are concerned placemaking principles are often entirely absent
There's almost a mentality that any-and-all development is to be welcomed, with local decision-makers grateful for any investment a developer has seen fit to plough into the area, instead of the nearest urban powerhouse. There's almost a fear of daring to ask for more – for better, more considered, more thoughtful design.
It's so important that homes are built with placemaking principles at their heart. For organisations like Peaks & Plains, it's not "nice to have", it's an essential component of a good investment. Whereas private developers complete a housing estate and move on, we're involved in the lifecycle of those homes. We're invested in the community that grows there and we have to be confident that each and every home is able to stand the test of time; appealing in 10, 20, 50 years' time.
Much of the battle is in the design - new homes, whether affordable or otherwise, should offer something positive to the environment. While design quality is essential, to deliver it we need buy-in from other key players, including local council planning officers, architects and consultants – those responsible for giving new housing schemes the nod.
With some planning teams, self-confidence definitely plays a part. In urban areas, it's likely that a masterplan will be in place, which will provide guidelines and will be stringently enforced. However, this isn't the case in rural towns, where there can be both a lack of expectation and a reluctance to change the status quo; a much more conservative approach. Lots of semi-rural towns bypassed the development phases of the late 1960s and have gone under the radar for such a long time that any large-scale change can raise fears of diluting the character of the town. Conversely, in urban areas the pace of change is much faster, with a drive for change and modernity.
Rural and semi-rural areas also tend to have a more engaged, invested community, which is a reflection on the size of a place – there are more people with a stake in the town's future; an actively engaged community that isn't afraid to make its views known.
Semi-rural locations often hold some real gems where development opportunities are concerned
However, the devil is in the detail in many cases and good design that is in keeping with the fabric of the town is essential. Semi-rural locations often hold some real gems where development opportunities are concerned. For example, we have recently started the demolition of three derelict mills in Macclesfield, destroyed by fire in 2011. This site has huge potential for new homes, and will see the creation of one-, two- and three-bedroom apartments both for sale and rent, with internal and external areas of communal space – affordable homes every bit as attractive as those for private rent.
While demolition of the original buildings is unavoidable, it's important to maintain the right balance between regeneration and building afresh, ensuring that we aren't diluting the fabric of the town, but instead preserving its character.
To deliver affordable homes in a semi-rural location, a flexible, inquisitive approach is needed, along with a willingness to consider new methods of delivery and new funding structures. Private sector collaboration is essential - there are a great deal of lessons to be learned from the approach taken by commercial developers. While the figures don't stack up for commercial developers who seek a high return, grant funding bridges the gap and allows us to break even.
Housing providers must consider a whole range of options if we are to stand a chance of tackling the housing crisis, particularly in rural and semi-rural locations. A joint venture with a commercial developer or sharing risk with a housing association – or several – on a larger site may well kick-start development, making a previously unviable project deliverable.
Building affordable homes in rural and semi-rural locations is possible with a proactive approach, a solid reputation and a commitment to designing homes where people want to live, not merely exist.
Tim Pinder is chief executive of the Peaks & Plains Housing Trust