With the general election just weeks away, Paul Smith sets out his housing agenda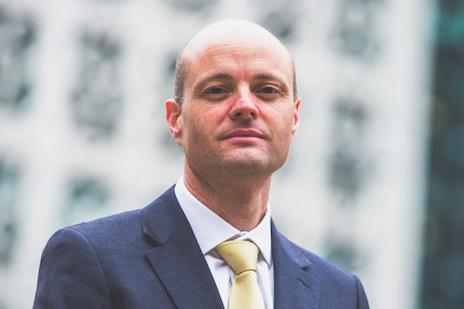 The general election is just weeks away, and we're finally starting to hear how the parties intend to address the housing crisis and deliver the homes we need.
The pledges have focused on headline figures for the number of homes – and the number of council or social homes – that are to be built, but any meaningful detail as to how those homes can actually be built remains elusive.
The housing crisis is long-standing and complex, which means that it needs a range of actions if housing supply is going to reach the necessary levels.
Individual – and often contradictory - pledges like "build 300,000 homes a year" and "protect the green belt" won't deliver. Instead, we need a suite of change also focussed on the same objective – building more homes of a high quality.
Despite the criticism it frequently receives, the planning system we have isn't that bad. Changes should, therefore, be focussed on fine-tuning the system – but not through continuous tinkering. Instead, the objective should be to identify a suite of improvements that work together to refine and improve the delivery of homes; and then leave them to bed in.
Here are seven steps that will help.
1. Get councils building more homes
Whenever we have delivered more than 200,000 homes a year in the past, local authorities have been significant contributors – they need to be again. Not only does it bring more players into the market, councils approach development differently to private housebuilders – they can work with longer-term investment models, with broader objectives beyond shareholder value.
2. Set the right housing targets…
The planning system is about more than housing targets, but if the targets aren't right in the first place, then we'll never deliver enough homes. The current approach, the standard method, builds targets from the bottom up, resulting in a figure that is significantly less than the government's house building target for England.
Worse still, it bakes in the housing crisis by extrapolating past trends, undermining efforts to rebalance the economy away from London and the South-east by allowing councils to ignore the link between jobs and homes.
The standard method should be replaced with an approach that addresses all of those issues.
3. …and make sure they're delivered
Once the right target has been set, it needs to be delivered.
Many local plans are based on the assumption of perfect delivery, with development allocations exactly matching housing targets. Yet the world is messy and imperfect and some allocations won't come forward for a whole variety of reasons. As well as acting as a break on supply, that diminishes public confidence of the system when national policy allows replacement sites to come forward - often via appeal.
The problem can be tackled simply by directing councils to "over-allocate" land – perhaps enough for 125% of their housing target, which will ensure an adequate number of homes are actually built.
It will deliver true choice and competition in the land market too, providing more room for new entrants and forcing developers to compete on the quality of their schemes as well as the location.
4. Reform the green belt
Research shows us that the more restrictive planning policies become, the higher house prices rise – and the green belt is the most restrictive of English planning policies. CPRE tell us that rates of development in the green belt are a third lower than they would otherwise be – and that's why eight of the 10 most unaffordable places in England are constrained by green belt.
There are plenty of sensible reforms that could be introduced without the countryside disappearing beneath a sea of concrete. At its simplest, development could be allowed in the most sustainable locations within the green belt. Research from Centre for Cities suggests that 2.1 million homes could be delivered on sites in the green belt which are within a 10-minute walk of train stations.
Reform could be more fundamental too – the green belt could be replaced with a series of designations aimed at performing different roles – green wedges to stop settlements merging or landscape quality areas to protect the best scenery. The more these zones overlap, the greater the protection would be.
5. Keep the focus on design quality
The government have already made some welcome steps - like the new national design guidance - to encourage better quality development design.
They can go further still by ensuring that basic design standards - like room sizes and, yes, the right to a window - are included in building regulations and applied equally to both new build homes and those delivered via Permitted Development Rights.
Many developers are already working hard to deliver high-quality developments but this – in conjunction with better funding for planning departments – will help level up quality.
6. Fund planning departments properly
Planning departments have seen a 55% decrease in their budgets – some of the deepest spending cuts of any local authority function. The result is unsatisfactory for everyone. Developers are frustrated with the speed of the service, local residents are frustrated by the reduced quality of the service that results, while local authority planners are just plain frustrated at not being able to do their jobs properly because they're swamped by their workload.
Let's give planning departments the resources they need to spend more time thinking about the strategy in their local plan and reviewing the design of planning applications (rather than just checking for technical issues). Everyone will be happier.
7. Forget about land value capture as a way to deliver infrastructure - use the tax system instead
Land value capture is frequently hailed as the silver bullet to ensure the infrastructure needed to support new homes is delivered, and to make homes more affordable.
This conflates two issues though – house prices are a cause not a consequence of land values. 90% of homes are sold in the second-hand market and developers use those prices as the starting point to calculate what they can pay for the land. More land value capture won't influence house prices at all.
Land value capture does mean that those areas with the highest house prices – and where land values are therefore the highest – have the biggest potential for investment in infrastructure. Yet these are often the places that need it least.
A much simpler, fairer way of achieving the same objectives is via use of the tax system – whether capital gains, SDLT or even a housebuilder "supplement" on corporation tax – to deliver a pot of money that can be invested where the infrastructure is needed, regardless of where new homes are built.
While the number of new homes being completed is heading in the right direction, we still have some way to go. That doesn't mean ripping up the planning system and starting again, though.
A small number of focussed changes can still make a difference to the level of housing supply - provided there is the political will to make it happen.
Paul Smith is managing director of the Strategic Land Group