The end of the Hackitt consultation comes at a pivotal moment with the gathering pace of leasehold reform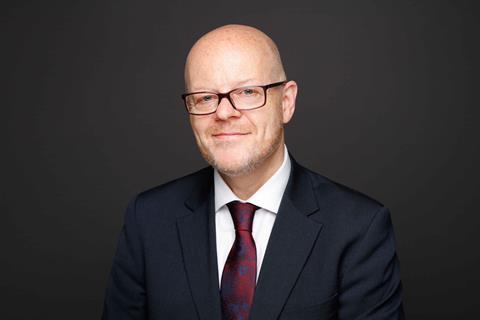 The government's consultation on building safety reform closed at the end of July. It takes forward Dame Judith Hackitt's proposals for clearer roles and responsibilities in building and fire safety, with a new regulator underpinning the system. It's hoped this will support a more proactive culture in our sector.
The end of the consultation comes at a pivotal moment – not just because a new government is now in place, but also because of the gathering pace of leasehold reform. As these two agendas come together, many residents in high-risk residential buildings are set to become more influential in decisions about their homes – potentially through a reinvigorated commonhold system and greater powers to manage buildings themselves. However, with these new powers there will also be significant new obligations.
Ultimately, this means that responsibilities in buildings are likely to fall on a much wider pool of people, including residents engaged within management committees, or as commonhold directors. At the same time, government is moving to enforce responsibilities more stringently and impose sanctions when they aren't carried out properly. With reform moving forward in both areas, the housing sector will need to help residents to both understand these new obligations and fulfil them – from ensuring easy access to information about a building, to being clear on how enquiries on building and fire safety matters can be raised and dealt with.
Enforcing cultural change
Dame Judith and the government want to see a massive shift in our sector's culture – and they aren't just asking us to change, but are actively enforcing it.
Piecemeal regulation and undefined responsibilities have seen instances of corner-cutting, cost saving and poor communication. The new regime wants to sweep away these bad practices among the less professional end of the industry – using mandatory reporting, registration, enforcement and sanctions to ensure that safety shortcuts are no longer an option. Newly defined responsibilities for duty holders need to be reflected by higher standards among contactors and the supply chain too.
Chapter 4 of the proposals talks specifically about a 'culture of openness' when it comes to resident engagement, and providing information freely and openly. Residents should also feel empowered to ask questions and challenge authority. In the future, they'll have the power to do that through better rights of redress and escalation. This could lead to a review of the building safety certificate if issues aren't resolved and, in the worst cases, the regulator will have the power to appoint its own building safety manager.
The government's proposals are saying that building safety managers will be able to manage risk in people's private properties – this is crucial if we are to adopt the proposed 'holistic' management of buildings. Seventy-five per cent of landlords and building managers say they have been refused entry to a property despite having a very real fire-safety concern. It's therefore right that government is proposing that residents will be bound to reasonably co-operate in the future and we'll need to help them understand why this is so important. However, being given the responsibility to enter someone's home is one thing. Having the right to enter and to put things right is another.
More choice and higher standards
In the future, those with the power to appoint building safety managers will need to be sure, more than ever, that they are dealing with experts.
Recently proposed measures by Lord Best's working group on property agents are timely. New standards will help drive out poor practices from parts of the housing sector and help us earn more confidence from both clients and customers. This is especially important where resident owners may themselves become the accountable person, as with blocks owned through commonhold or where Resident Management Companies are responsible for running developments and discharging safety obligations. It's in this area – the overlap of reform in building safety and property ownership – where further attention must now be directed.
To date, it has generally been professional freeholders who carry out formal compliance obligations in multioccupational buildings – ranging from enforcing covenants and debt recovery, to fire safety.
The reform of enfranchisement rights and promotion of commonhold will give residents more decision-making power. Some will take on technical obligations and they'll need to understand what they have to do to meet the regulator's requirements in the same way as a traditional freeholder. They therefore need to be supported with education to help them make informed choices about their development. Likewise, adequate checks must be in place to ensure that technical obligations are discharged to the right people for the job – and not just the cheapest.
Nowhere to hide
As Dame Judith Hackitt told the Housing, Communities and Local Government committee recently, it's matter of regret that it has taken so long to get this far. However, it's good that government wants to shine a light on bad practices and leave nowhere to hide for poor operators.
The past two years have shown how complex this issue is, and if building-safety reform is to be effective it must be considered in the context of broader, consumer-focused reforms to the residential sector. As Dame Judith concluded, the current system is broken. The new regime addresses every aspect of fire and building safety. It's radically different. Building on this, the framework proposed by government is a good step forward – it provides the overarching rules, principles and systems that building safety has been lacking. Our top priority now needs to be making sure that building owners of all types are equipped with the knowledge, expertise and support they need to deliver a culture change.
Mark Varley, head of health and safety at FirstPort